Healing Orofacial Pain with Dr. Borquez
Dr. Borquez also has extensive training in treating TMJ, Facial Pain, Headaches and Sleep Apnea/Snoring disorders. He is board certified (one of three in the Santa Barbara/Ventura counties with a Diplomate status) from the American Academy of Orofacial Pain, www.aaop.org and is a member of the AADSM (American Academy of Dental Sleep Medicine), www.aadsm.org. Dr. Borquez is on faculty at USC Dental School Orofacial Pain Clinic, instructing post-graduate dental students in all aspects of orofacial pain disorders. Please view the information regarding TMD/Facial Pain and Sleep disorders.
Dr. Borquez is dedicated to excellence. Feel confident when you call Dr. Borquez you will have made the right decision.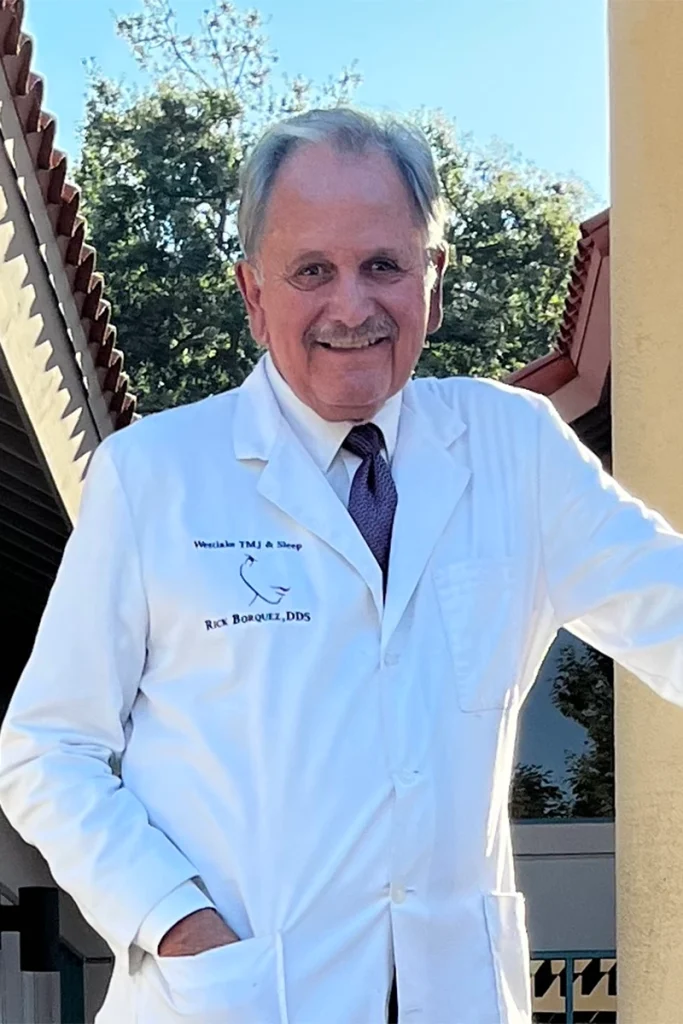 I was referred to Dr. Borquez for TMJ and my recently developed severe headaches. Dr. Borquez was able to help me with my jaw pain and diagnose my headaches. He has referred me to neurologist to help manage them. Thank you, Dr. Borquez
I have been a patient for many years. Dr. Borquez restored my husbands front teeth last year and it made hubby smile again with confidence. The staff is top notch and has always been friendly and professional. Thank you so much ! Our favorite dentist ever !! I highly recommend him and his team.
My wife and I have had the pleasure of Dr. Borquez and his staff as our only general dental service provider for over 25 years! Dr. Borquez's 'chair side' demeanor is always professional and friendly. Jennifer always greets you with a warm smile and makes you feel welcomed. Addy makes the teeth cleaning event a pleasant experience and with a real caring approach. We highly recommend Dr. Borquez to everyone!
Faculty, USC Orofacial Pain Clinic UCLA Dental School Graduate
Dedicated to Excellence in Treating Orofacial Pain Disorders and Sleep Apnea